So you did it. You started your own business, you built a loyal customer base, and you started turning profits, but now you want to expand that business and you've realized you don't know your first move. Whether you're boosting the scale of the inventory for your retail company or expanding your restaurant into the space next door, all business growth has one thing in common: you're going to have to raise money for your business.

One of the main reasons why some businesses stagnate is the age-old problem of limited or even zero access to capital. Having liquid capital is essential to both maintaining and expanding your business, and while some business owners go all out and bootstrap the growth process by foregoing a salary and depleting all of their personal savings, there are other ways. These other options can help you to fund your growth without getting your personal finances tied into things, but they'll require hard work and creativity.
Luckily for you, we're here to get you started with these 5 creative ways for raising money for your business. We believe you'll find that thinking outside of the box can be a rewarding endeavor both personally and financially.
1. Crowdfunding Money for Business
If you've got a good fanbase, you may benefit from crowdfunding. Crowdfunding refers to the practice of raising funds for projects or initiatives by seeking small contributions from a large number of people. One source says that companies and people around the world have raised a whopping $34 billion via crowdfunding, that number is expected to triple by 2025. 
Popular crowdsourcing platforms that you should check out include Kickstarter, GoFundMe, and Indiegogo, and though each site is a little different, the process is essentially the same. Set a financial goal and ask your fans to contribute whatever they can toward that goal. In return for their contribution, you can offer them some gift or reward related to your company. If you make tiered rewards based on different levels of donations, then you can encourage even larger amounts of money from each individual contributor. People may only donate a few dollars, but with enough donations, that can really add up!
2. Offer Advance-Payment Discounts
Have you ever renewed your newspaper subscription and been presented with the option of receiving a tangible discount if you agreed to pay upfront for a year's worth of papers rather than to pay on a monthly basis? Well, you can adopt the same sort of policy for your business to increase your cash flow. For instance, if you operate a professional services company, why not offer incentives in the form of discounts to encourage your customers to pay either quarterly or annually — in advance. With a critical mass of upfront payments, you'll certainly be cashflow positive, giving you the extra capital you need to grow.
3. Big Sales
It may seem counter-intuitive to increase revenue by temporarily lowering prices, but a sale has the potential to increase your volume of sales so much that you'll end up making more money than you would have without the sale. Who doesn't like a great deal?
This is especially effective when your business has a built-in client base already. They won't be able to resist getting the product or service they love for a lower price, so they'll come to you and spend. If it fits your time frame, piggyback off of a popular shopping period such as Black Friday — a time when many customers are already looking for deals.
4. Working Capital Loans
While a loan might not seem like a creative way to raise the money you need for your expansion efforts, you need to remember that not all loans are created equal. For instance, a working capital loan through Mulligan Funding gives you the quick injection of capital you need to grow, without subjecting you to the cumbersome process of applying for a traditional bank loan. You can qualify if you've been in business for six months, you don't have to put up collateral, and you don't even need to have unblemished credit.
Plus, sometimes an opportunity for growth comes when you least expect it. Maybe the space next to yours suddenly opened up or you're offered a great inventory deal out of nowhere (as long as you pay in advance). By the time you raise the funds, you may have already missed out. A working capital loan through Mulligan Funding can get approved in a day and get you your money in just 48 hours, so you can get that money for business when you need it.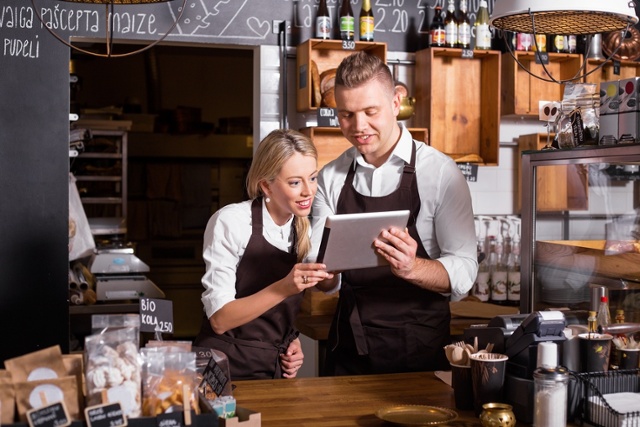 5. New Revenue Streams
A great way to raise money to grow your business is to seek out new revenue streams beyond your current business model. For instance, if you operate an information technology consulting business, you might want to offer complementary services or products that would also interest your target market. Ultimately, any add-on product or service should be a logical fit with what you already offer. Adding a new revenue stream might be just what you need to bring in extra money to grow your business.
So, there you have it — 5 creative business funding ways, whether you're an established company or just getting on your feet. If you need some funding, consider if one or more of the recommendations above will help you to achieve your goals. While it may seem difficult at times for businesses to raise funds, there are definitely options available to reach your goals.
Call Mulligan Funding at 855-326-3564 to discuss your financing options today!
The information shared is intended to be used for informational purposes only and you should independently research and verify.
Note: Prior to January 23, 2020, Mulligan Funding operated solely as a direct lender, originating all of its own loans and Merchant Cash Advance contracts. From that date onwards, the majority of funding offered by Mulligan Funding will be by Loans originated by FinWise Bank, a Utah-chartered Bank, pursuant to a Loan Program conducted jointly by Mulligan Funding and FinWise Bank.