Running a successful restaurant is one of the toughest challenges in the business world. Plenty of entrepreneurs have tried to run a restaurant and failed, so it's a badge of honor for those few who manage to feed happy customers and make it all look easy. One of the biggest investments a restaurant owner will make is purchasing quality food service equipment, so restaurant equipment financing is something any restaurateur needs to think about.

If you're considering options for financing restaurant equipment purchases, keep the following tips in mind as you make important decisions about the future of your business.
Think Ahead
Old sayings like 'a stitch in time saves nine' have stuck around this long for a reason. It's always easier to solve problems if you think ahead and prepare for them before they occur.
Start planning to replace crucial pieces of restaurant equipment well in advance of when they become old and unreliable. If you have a replacement plan ready to go a year or more before the equipment reaches the end of its expected lifespan, you are much less likely to be stuck in a situation where you're forced to pay more than what's fair just to keep your doors open.
Look for signs of malfunctions in your restaurant kitchen equipment regularly and do preventative maintenance to help extend the life of the equipment. The cost of maintenance and repair will gradually rise over time, and you want to be ready for the moment when you can save money on future maintenance and energy bills by replacing the equipment altogether.
Remember, if you have a plan, then a sudden catastrophic failure of a refrigerator or oven is no sweat. You'll be prepared to make a smart purchase with the right financing, at a fair price.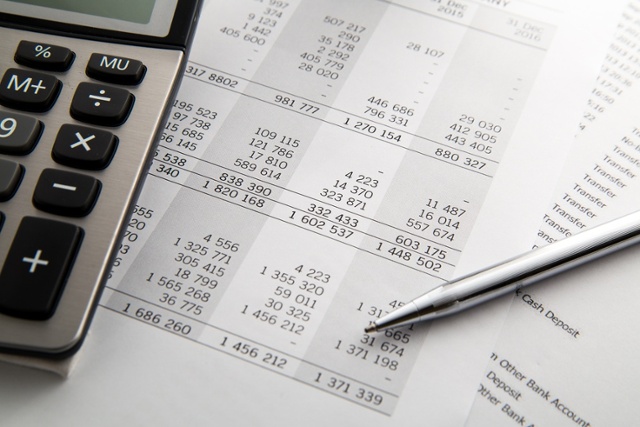 Organize Your Financial Information
The first step in preparing to purchase restaurant equipment is putting your financial documents in order. Assemble balance sheets and income statements, and make sure all your documents are up to date and accurate.
You should also have your credit score handy since lenders take both your personal credit score and business credit score into account when assessing the risk of extending credit to your company. Make timely payments on what you owe to improve your credit score prior to applying for restaurant equipment financing.
If you have well organized financials, you will be able to determine your debt service coverage ratio and develop an airtight case for why you need the money you want to borrow and why you can be trusted to pay it back.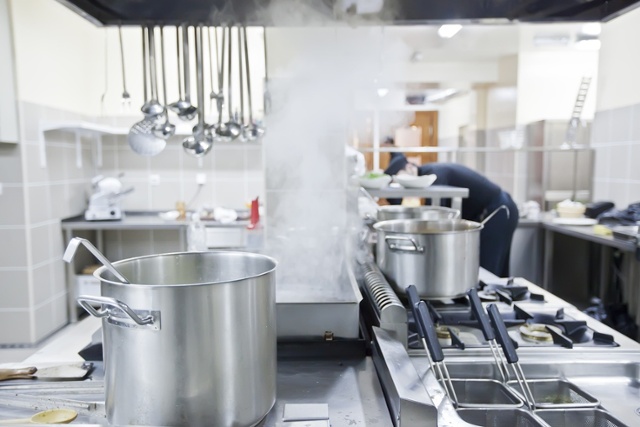 Look into Buying Used Equipment
Restaurant equipment is a major capital expense, and it's worth investigating strategies to save money without sacrificing quality. Finding used restaurant equipment for sale is one of the best ways you can make smart and reasonably priced purchases of restaurant equipment.
There's a few things to keep in mind when shopping for used restaurant equipment:
Carefully inspect every component of any used equipment you may purchase. Cosmetic damage can be easily fixed or ignored, but you'll want to check to ensure the equipment is in good working order.

Ask to see the appliance's maintenance records. By reviewing maintenance or repair records you can find out important information about the equipment and how it's been treated over its lifespan.

Get any available warranty information in writing. Unlike new purchases, used equipment often lacks long warranties, but you still may be able to get a warranty of sixty to ninety days.
Deal with Reputable Vendors
You can greatly minimize your risk when buying new or used equipment by only dealing with reputable vendors with a history of honesty and fairness. Plus, reputable vendors frequently back up their wares with a limited warranty or customer satisfaction guarantee.
Here are a few reputable vendors to consider for your next restaurant equipment purchase:
Consider a Loan for Restaurant Equipment Financing
Loans can help you fill the gap when you have to make an expensive purchase that is essential to the growth and development of your business long term. As always, preparation is key. Think ahead and keep your financials in order, and securing a term loan for your dining establishment will be a cinch.
Mulligan Funding offers a set of fast and simple Working Capital Financing options for your restaurant. The basic requirements for loans from Mulligan Funding are straightforward and easy to understand, and if you meet our requirements, you can get an approval in hours and receive the funds in just a few days. Compare this painless and worry-free process to the nearly impossible small business loan process at traditional banks and you'll see why Mulligan Funding is your best choice for restaurant equipment financing.
Restaurant equipment financing is a big expense for any restaurant owner, but if you follow these tips it won't be so bad. Plan ahead, keep your finances in order, and make sure to find the best deal, and you'll be sure have equipment that will help your restaurant flourish. Then you can focus on what's important: serving customers delicious food!
Call Mulligan Funding at 855-326-3564 to discuss your financing options today!
The information shared is intended to be used for informational purposes only and you should independently research and verify.
Note: Prior to January 23, 2020, Mulligan Funding operated solely as a direct lender, originating all of its own loans and Merchant Cash Advance contracts. From that date onwards, the majority of funding offered by Mulligan Funding will be by Loans originated by FinWise Bank, a Utah-chartered Bank, pursuant to a Loan Program conducted jointly by Mulligan Funding and FinWise Bank.