The small business environment in New Jersey is definitely a force to be reckoned with. According to a 2018 small business profile published this year by the U.S. Small Business Administration Office of Advocacy, 99.6% of New Jersey businesses are small businesses, there are 861,373 small businesses and 1.8 million workers at these companies, and 49.8% of New Jersey workers are employed at small businesses.
So, it's clear that small businesses play a vital role in the state's economy. But what do you do if, as a business owner, you need funds to take your operations to the next level? We know that money issues keep many business owners up at night, so we've compiled this comprehensive guide to New Jersey small business resources. You'll see that there are various options available to you if you need financing.
Loans
As a small business owner in New Jersey, there are a number of loan programs available to you both through the state and through private companies and banks. Here are a few loans you might qualify for.
New Jersey District Office of the SBA
The New Jersey District Office of the SBA is the regional headquarters of the Small Business Administration (SBA). The SBA works with lenders to provide qualifying small businesses long term loans with reasonable interest rates.
New Jersey Economic Development Authority (EDA)
The EDA has a number of loans and programs to help small business owners including but not limited to:
Premier Lender Program
The Premier Lender Program is a low-cost financing option offered through the EDA to help small businesses expand.
Grow NJ Assistance Program
Grow NJ provides tax credits for businesses shown to be creating and sustaining local New Jersey jobs.
Jersey City Economic Development Corporation (JCEDC)
The JCEDC offers two microloan programs, which can help business owners secure loans considered too small by traditional banks.  The Jersey City Fund offers loans from $25,000 – $50,000 at low interest rates. The Excelsior Growth Fund provides small businesss loans and advisory services. They offer up to $100,000 through a streamlined online platform, in just 20 minutes, you can submit all of the information needed to evaluate and process your small business loan application.
NJ Small Business Loans for Women
Women business owners will find that there are special resources available for them to grow their businesses. These resources can help women overcome the particular challenges they face in the business world.
Small Business Fund
The EDA Small Business Fund is a special loan for minority-owned or women-owned businesses that have been in business for at least one year. QUalifying women may recieve up to $500,000 at a very generous interest rate.This is possibly the best resource when it comes to NJ small business loans for women.
Women's Center For Entrepreneurship Corporation (WCEC)
The WCEC is New Jersey's premier advocate for women entrepreneurs. Their business programs provide women entrepreneurs with the insights necessary to get ahead in the business world.
Resources & Advocates
These groups don't offer a specific loan or grant, but what they do offer may be just as valuable. These groups offer programs that mentor your business to help it grow and understand the resources that are available to it.
Office of Small Business Advocacy
The Office of Small Business Advocacy is a division of the New Jersey Business Action Center. They offer a number of services for small businesses, including mentoring and advocacy services. They also help refer small business owners to financing service that they may qualify for.
New Jersey Small Business Development Center (NJSBDC)
The NJSBDC provides trainings and special events that can help business owners run their businesses better, as well as private counseling for business owners that need a little more help on the road to success.
New Jersey Business Incubation Network (NJBIN)
The NJBIN guides start-ups and other newly formed businesses in order to help them grow and expand. They help create incubator programs throughout New Jersey and can help put your business in touch with your nearest incubator.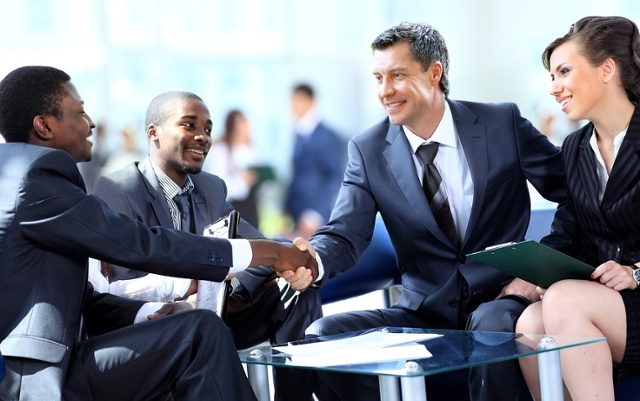 Alternative Financing
If you've had trouble qualifying for loans from traditional banks, then alternative financing may be for you. These services are run through private lenders, who can get you money faster than a bank.
Working Capital Loans
If you're a small business owner seeking out the right financing option for you, there's a good chance that a working capital loan will give you what you need. A working capital loan is a business loan that you can use to finance the day-to-day operations of your business, so it may very well be a viable option for you specific needs. Working capital loans are also easy to apply for and have the most accepting standards, so they're a great option if you need the money fast or if your credit isn't where it should be.
Business Line of Credit
With a business line of credit, you can access to a specific amount of money whenever required. You will only have to pay interest on the money you use , which can give you the incentive to use only what you need and to pay back any money you use as soon as possible. A business line of credit if perfect if you want to know you have some extra money in case of an emergency.
As you can see, there are various options for New Jersey business loans whether you require NJ small business loans for women, financing to buy equipment, funds to hire or retain strategic workers, or anything else that can help your business flourish. If you want to look beyond our suggestions, we recommend the State of New Jersey Business Portal. Consider your needs and mull over your options to get the best New Jersey small business loan for your operations.
Call Mulligan Funding at 855-326-3564 to discuss your financing options today!
The information shared is intended to be used for informational purposes only and you should independently research and verify.
Note: Prior to January 23, 2020, Mulligan Funding operated solely as a direct lender, originating all of its own loans and Merchant Cash Advance contracts. From that date onwards, the majority of funding offered by Mulligan Funding will be by Loans originated by FinWise Bank, a Utah-chartered Bank, pursuant to a Loan Program conducted jointly by Mulligan Funding and FinWise Bank.