If you're a small business owner in North Carolina, you're in good company. With 871,376 small businesses in the state employing over 1.6 million people, North Carolina is a dynamic center of entrepreneurship and innovation. According to the U.S. Small Business Administration Office of Advocacy, North Carolina small businesses employ nearly half of all working age people in the state.

Last year, 6,339 new start-ups (defined as businesses employing at least one employee in addition to their founders) were established in North Carolina. The state is experiencing economic growth faster than the national average, and it has one of the largest economic development networks in the nation
North Carolina is also committed to assisting its small business owners with the resources and support necessary to meet their varied needs. Access to capital is one of the most important factors deciding whether a small business succeeds or fails. Luckily, there are a number of loan programs available to entrepreneurs both through the state and through banks and other financial institutions.
The following is a guide to resources for entrepreneurs in North Carolina.
North Carolina District Office of the Small Business Administration (SBA)
The North Carolina District Office of the SBA is the state branch of the federal government's SBA program. The SBA acts as a liaison between reputable lenders and qualifying small businesses. With assistance from the North Carolina District Office of the SBA, you may be able to obtain long term loans with reasonable interest rates.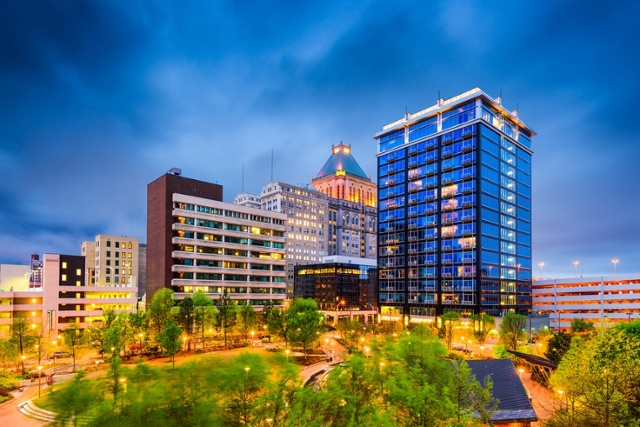 Economic Development Partnership of North Carolina (EDPNC)
The Economic Development Partnership of North Carolina provides resources, services and support to entrepreneurs, start-ups, and growing businesses. The EDPNC specializes in helping businesses expand and hire workers within the state. A team of Existing Industry Specialists (EIS) build long-term relationships with area companies and carry out more than 1,800 personal on-site visits each year.
The EDPNC has a number of loans and programs to help small business owners including:
Business Link North Carolina (BLNC)
BLNC is a free service for available to entrepreneurs seeking to start a business anywhere in North Carolina. It offers offers one-on-one phone consultations, general support, and assistance meeting regulatory and licensing requirements.
Job Development Investment Grant
The Job Development Investment Grant (JDIG) is an incentive program that provides cash grants directly to new and expanding businesses that want to expand a facility in North Carolina. The grant size is tied to the personal income tax withholdings associated with the new jobs created by the expansion.
Small Business and Technology Development Center (SBTDC)
The SBTDC helps North Carolina entrepreneurs grow their businesses and create new jobs. They provide management counseling and educational services to small and mid-sized businesses. Most services are free of charge.
Center for Economic Empowerment & Development (CEED)
CEED is a non-profit organization that helps inexperienced and less qualified borrowers get access to capital through their Capital Loan program. CEED provides loan amounts from $2,500 up to $200,000 to start-ups and growing small businesses that are creating jobs and providing a positive economic impact in the community.
Carolina Small Business Development Fund
The Carolina Small Business Development Fund offers financial training services as well as small business loans to both start-ups and existing businesses in North Carolina. As a Community Development Financial Institution (CDFI), the Carolina Small Business Development Fund focuses on helping businesses that have difficulty accessing financing through traditional lending institutions.
North Carolina Business Incubation Association (NCBIA)
The North Carolina Business Incubation Association (NCBIA) works with start-ups and other small  businesses in order to help them grow and expand. They support incubator programs throughout North Carolina and can help put your business in touch with the nearest incubator program.
Alternative Financing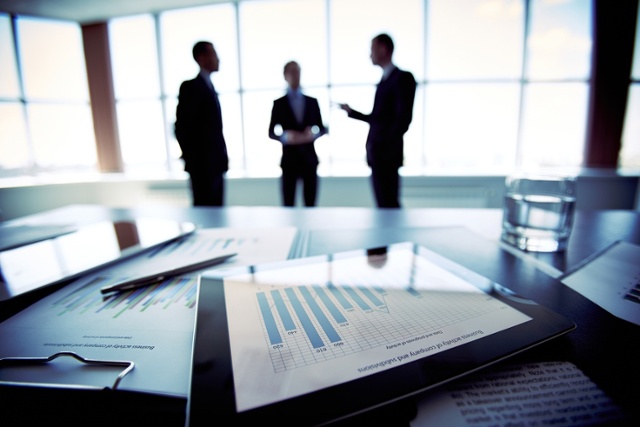 In addition to the programs listed above, alternative financing institutions can help those who have been been rejected or don't qualify for loans from traditional banks. These loans are disbursed through private lenders, who can get you money faster than most banks.
Applications for loans from alternative financing institutions tend be shorter, simpler, and more straightforward than bank loan applications. Also, approval rates are much higher.
Working Capital Loans
Working capital loans are a specific type of borrowing that work differently than other, more well-known forms of debt like credit cards. A working capital loan is a loan designed to help you finance the day-to-day operations of your business. It's especially useful for entrepreneurs who prize flexibility in their financing strategy and day-to-day operations.
Successful business owners use working capital loans to seize on opportunities and think ahead to future growth prospects. Working capital loans can help you generate increased cash flow, save money on operating costs, and use leverage to expand the potential return on your investments.
Business Line of Credit
A business line of credit allows you to borrow and repay on an as-needed basis, making it ideal for short-term and irregular needs. You will only have to pay interest on the money you use , which can give you the incentive to use only what you need and to pay back any money you use as soon as possible. A business line of credit if perfect if you want to know you have some extra money in case of an emergency.
Once approved, you can choose how much you need to borrow up to the limit, and know that additional funding is there if and when you need it. As you continue to use the line of credit, you can also request to borrow additional funds as needed beyond the initial maximum.
As you can see, there are various options for North Carolina entrepreneurs and small business owners who are seeking access to capital. If you want to look for more resources of the type listed in this guide, we recommend the North Carolina Business Resources Guide created by the NC Small Business Center Network (NCSBC). Consider your needs and mull over your options to get the best North Carolina small business loan for your operations.
Call Mulligan Funding at 855-326-3564 to discuss your financing options today!
The information shared is intended to be used for informational purposes only and you should independently research and verify.
Note: Prior to January 23, 2020, Mulligan Funding operated solely as a direct lender, originating all of its own loans and Merchant Cash Advance contracts. From that date onwards, the majority of funding offered by Mulligan Funding will be by Loans originated by FinWise Bank, a Utah-chartered Bank, pursuant to a Loan Program conducted jointly by Mulligan Funding and FinWise Bank.