In the State of Vermont, 96% of all companies are small businesses, according to a report from  U.S. Small Business Administration Office of Advocacy. The report further puts the number of small businesses and small business workers at 79,900 and 155,444, respectively. The report adds that the economy in Vermont expanded at a 2.1% annual rate in the third quarter of 2015 — better than the overall growth rate of 1.9% across the United States.

With such a large portion of the state's businesses falling under the small business umbrella, it's clear that these companies are important for the state's economy. But if you're the owner of a small business in Vermont and either need fast access to funds or simply want to know what your options are in the event that you eventually require funding, where do you turn? We understand that money issues weigh heavily on many small business owners, which is why we've compiled this comprehensive guide to Vermont small business resources. As you comb over these resources, you'll see that there are lots of options available if and when you require financing.
Loans
As a small business owner in the Green Mountain State, you potentially have access to various loan programs through the state, private companies, and banks. Read on for a look at some of the loans you just might qualify for.
Vermont Economic Development Authority
The Vermont Economic Development Authority's Vermont Small Business Program is an option if you can't obtain the funding you need courtesy of conventional financing. This program can issue loans of as much as $500,000 for fixed asset purchases or for working capital purposes. In terms of eligibility, you must be a U.S. citizen or your business must be at least 51% owned by U.S. citizens. Generally speaking, a small business capital loan can't be over 50% of the project cost, and a fixed asset loan can't be higher than 40% of the project cost.
U.S. Small Business Administration
The U.S. Small Business Administration's Vermont District Office offers a number of loan options for small businesses. The two most common are the following:
General Small Business Loans 7(a)

: The SBA's most common loan program is the

7(a) Loan Program

that features assistance for companies with special requirements.

Microloan Program

: The SBA's

Microloan Program

can offer you a small, short-term loan worth as much as $50,000. The average microloan under the program is approximately $13,000.
Small Business Loans for Women VT
Women-owned businesses can apply for loans specifically reserved for women who are running their own companies. If this applies to your business, Vermont small business loans for women may be exactly what you need to advance your business interests.
Center for Women & Enterprise (CWE)
The CWE works with the SBA in Vermont to deliver quality services to current and prospective women entrepreneurs. They are an excellent resource for women entrepreneurs seeking education, training, and technical assistance.
Vermont Business and Professional Women (BPW)
BPW is dedicated to helping women in business through advocacy, education and information. A local chapter will be able to provide you with resources including advocacy and financing information.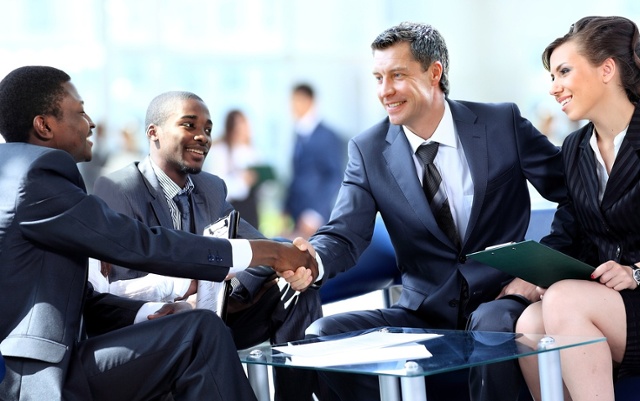 Vermont Government Grants
A government grant may be just the thing you need to fund your business. Minimum requirements to be eligible for grants from the government in Vermont include the following: you must be no younger than 18 and be a U.S. citizen or possess a green card.
Resources & Advocates
In addition to looking for organizations that provide small business loans and grants, you should also be on the lookout for organizations that offer invaluable tools and resources to help you achieve your goals.
Vermont Small Business Development Center (VtSBDC)
The VtSBDC has many partners, not only across the state, but also across the U.S. It has advisors in various fields that can help you achieve your business objectives. Its specialty business services include, but are not limited to, student entrepreneurship, disaster recovery, technology, and commercialization.
Vermont Small Business Accelerators
Vermont Small Business Accelerators offers a wide range of services to help small business owners. So, for instance, you can get assistance in exploring new markets, formulating strategy, conducting market research, building partnerships, forming alliances within industries, and more.
Alternative Financing
If you've had difficulty qualifying for loans from traditional banks, then you might want to consider alternative financing. These services are run through private lenders that can get you the money you need faster than would be the case if you were to obtain funds from a bank.
Working Capital Loans
If you're in need of funds for your small business, a working capital loan may be just what you need. A working capital loan is a type of business loan that you can use to cover day-to-day expenses incurred as a part of running your small business. These types of loans are easy to apply for and they have the most accepting standards. This means that they're a great option if you require funds fast or if your credit ranges from less than stellar to poor.
Business Line of Credit
With a business line of credit, you can gain access to a specific amount of money whenever you need it. You will only have to pay interest on the money you actually use, so if you get a $100,000 business line of credit and only withdraw $25,000, you'll only be assessed interest on the $25,000 while the remaining $75,000 will be at your disposal if you need it. A business line of credit is a great option if you want to have extra funds available in the event of an emergency.
As you can see, there are quite a few options for Vermont business loans whether you need funds to hire or retain strategic workers,  small business loans for women VT, financing to purchase equipment, or anything else that can help your business to grow and thrive. For even more information on building a viable small business in Vermont, check out the Vermont.gov business portal. With all of the options available to you, you're sure to find the right Vermont small business loan for your needs.
Call Mulligan Funding at 855-326-3564 to discuss your financing options today!
The information shared is intended to be used for informational purposes only and you should independently research and verify.
Note: Prior to January 23, 2020, Mulligan Funding operated solely as a direct lender, originating all of its own loans and Merchant Cash Advance contracts. From that date onwards, the majority of funding offered by Mulligan Funding will be by Loans originated by FinWise Bank, a Utah-chartered Bank, pursuant to a Loan Program conducted jointly by Mulligan Funding and FinWise Bank.