You're heading into another year of business, and beginning to see some challenges when it comes to cash flow. It's wise to seek an alternative funding source now, before you need it: the only question is, do you choose an angel investor or corporate loans? Before you take the plunge, make sure you're fully educated on your options. Let's get started:
What's an Angel Investor?
An angel investor is an independently wealthy investor who is accredited by the Securities Exchange Commission (which requires a net worth of $1 million and an annual income of $200,000). These lenders offer capital to businesses in exchange for equity.
Funds from angel investors tend to come in large amounts, and the more funding you receive, the more equity you give up. At the same time, the investor becomes a business partner.
The Pros
Great for startups or relatively young businesses

Ideal for large projects, e.g. product development

No debt or interest to repay

Lump sum funding in a large amount
The Cons
Typically not an option for established businesses

Competition can be fierce

—investors hold out for companies likely to make a big return

Often requires at least 10 percent equity in exchange for funds

May lose partial control of your business
The biggest takeaway is that angel investors are typically looking to invest in the growth of your company in a very specific way. Rather than handing you a check and letting you use it to manage cash flow or pay the bills, they want to be there at every step and have a say in how the funds are used.
When you accept funds from an angel investor, you're losing part of the say in your company, proportional to the equity that you're giving up. This is a dealbreaker to many business owners who want to retain equity in the early stages.
Unfortunately, angel investors require a specific combination of circumstances for the transaction to work out. If your business isn't brand-new with equity to spare and numbers projecting huge revenues, angel investing might not be the right solution for your business funding needs.
The Lowdown on Corporate Loans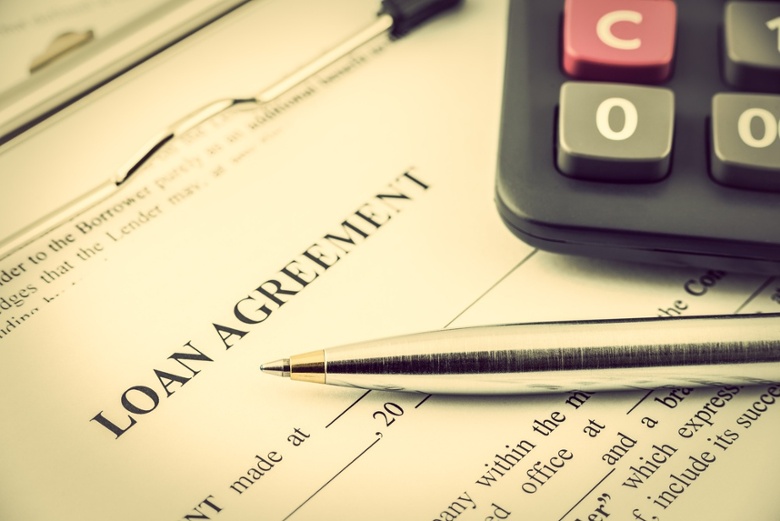 Corporate business loans come from privately-owned lending institutions that are often understanding when it comes to less-than-perfect credit or a need for unsecured business funding.
Don't get corporate loans confused with bank loans. Loans from a traditional bank tend to be rigid in structure, with inflexible payments and an extended application process that can take months. This doesn't necessarily work out if you need funding for cash flow right now.
The Pros
Flexible approval terms

Fast application process

Manageable repayments

Available for all businesses, no matter the age
The Cons
It can be hard (but very possible) to find a lending parter who has genuine interest in your business
Corporate loans are happy to work with all types of businesses, whether you're a typical business CEO or single-handedly running a women-owned small business. They provide tailored funding solutions that are available to established businesses, but without the huge revenue requirements and extensive business plan documentation that angel investors typically require.  
A huge benefit of corporate business loans is that you retain full control over your use of the funds. The lender doesn't care whether you're using the funds to catch up on payroll, finance used restaurant equipment, or get ahead on purchase orders. As long as you're fulfilling your end of the bargain, it's all the same.
When it comes to corporate loans for businesses, the biggest potential roadblock is finding a lending partner who's genuinely out for your best interest. They do exist—Mulligan Funding is one of them. Look into this alternative business funding source before dismissing it; it might very well be your best option.
In Short…
Angel investors can be a godsend to brand-new startups with a huge projected revenue, but this isn't the majority of most businesses. Corporate loans for business are often the better way to go, offering flexible terms for repayment and high approval rates.
For the best lending experience, call Mulligan Funding at 855-326-3564 to discuss your financing options today!
The information shared is intended to be used for informational purposes only and you should independently research and verify.
Note: Prior to January 23, 2020, Mulligan Funding operated solely as a direct lender, originating all of its own loans and Merchant Cash Advance contracts. From that date onwards, the majority of funding offered by Mulligan Funding will be by Loans originated by FinWise Bank, a Utah-chartered Bank, pursuant to a Loan Program conducted jointly by Mulligan Funding and FinWise Bank.