See How Much You Qualify For
Get Started
Owning a business comes with plenty of recurring expenses, and business owners are often surprised by how quickly they can pile up. Too many expenses can slow down your growth, depriving your business of valuable opportunities. That's why many established entrepreneurs consider a business loan to manage cash flow and alleviate financial stress. Alternative business lending partners make loans easy to apply and qualify for, but how do you know if your business will truly benefit from a loan? Here's what you need to think about:
Reasons for Pursuing a Loan for Business Purposes

1. Lack of Growth Funds
One of the most common reasons for a business to require additional capital is expansion. A retail business might want to add an additional branch to an area with a large number of likely customers, whereas a manufacturer might want to expand the number of products they offer to clients. Or in the case of a restaurant, they may want to expand their seating capacity. Some businesses may not even know how they want to expand. They may simply not be as profitable as they would like, and be in the process of developing a reliable expansion plan.
Any of the above scenarios are sound reasons to consider a business loan. If you are trying to add a new branch to your retail business, you will have to lease the new location and maintenance costs. If you are trying to add to your product line, you will need to invest in R&D. If you are not sure how you want to grow your company, you may wish to hire a consultant who can help you draw up an expansion plan that works.

2. Not Enough Capital for Marketing
Many small businesses have built up local reputations among their customers by word of mouth. However, the rise of social media and other digital marketing tools has made self-promotion a necessity. Local businesses that don't want to be eclipsed by their competitors need to make marketing and advertising part of their budgets.
Hiring web designers, a social media team, or SEO professionals to write effective content can be costly. If your business has never needed to budget for marketing before, it can be difficult to cover those expenses without borrowing capital.
3. Sub-Par Equipment
Many business owners understand that padding your bottom line can help increase your profit margins. The problem is that they often find themselves in a Catch-22 of sorts: their profits aren't substantial enough that they can afford to make those investments in the first place.
This is especially true for restaurants, which often have especially small profit margins in their early years. A business loan can be of use in such cases, because it can give you the short-term capital you need to purchase new equipment or improve core systems.
Increasing efficiency in this way can help you lower your costs, increase your operating volume, and keep more of the money you make, allowing you to pay off the debt and expand more quickly.
4. Lack of Franchise Opportunity
Maybe you're more interested in franchising your business than growing through traditional means. Franchising your business opens you up to enormous growth potential.  However, the cost of entry for franchises is often significant, in terms of legal fees, business plans, and investing in extra branding.  Seeking out business capital can help cover these expenses, while your franchisees subsidize the cost of actual expansion and opening new locations.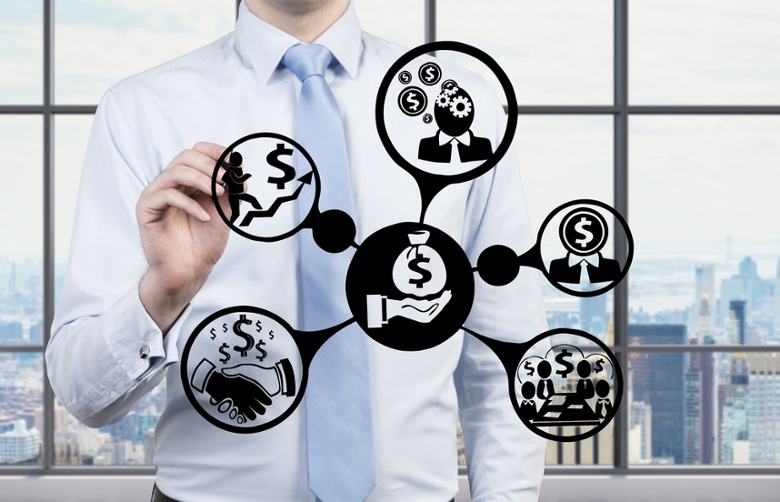 Choosing the Right Borrowing Strategy
Different borrowing strategies work best for different reasons. If you are planning a major overhaul of your company that is expected to take many years, you may be thinking about long-term business loans through banks or SBA-affiliated lenders.
Unfortunately, these lenders often have stringent requirements, including plenty of paperwork, documentation, and meeting the lender's high standards. In most cases, that means having excellent business credit, several years of existing financial statements, and collateral. If you pursue an SBA-guaranteed loan you will also need to be able to wait 60-90 days for approval, since the process normally takes that long.
For expedient service, consider going through an alternative lender. Alternative lending partners like Mulligan Funding offer working capital loans designed to provide businesses with support for ongoing expenses. They can typically be approved in only a day or two, and have fewer requirements regarding credit and financial statements, so you can count on this loan when you really need it, whether it's for a short-term growth opportunity or to expand your marketing budget.
Choosing to take on a small business loan is a huge decision that's best done after you've had the chance to look at all the ways your business may benefit. If you find that a business loan from an alternative lending partner may give you the opportunity to upgrade your equipment, overhaul your marketing strategy, or get a better handle on cash flow, then it makes sense to take the plunge. For the best service, go with a lender who specializes in small business loans. Call Mulligan Funding at 855-326-3564 to discuss your financing options today!
The information shared is intended to be used for informational purposes only and you should independently research and verify.
Note: Prior to January 23, 2020, Mulligan Funding operated solely as a direct lender, originating all of its own loans and Merchant Cash Advance contracts. From that date onwards, the majority of funding offered by Mulligan Funding will be by Loans originated by FinWise Bank, a Utah-chartered Bank, pursuant to a Loan Program conducted jointly by Mulligan Funding and FinWise Bank.