See How Much You Qualify For
Get Started
There's nothing more American than creating something entirely new. Starting a restaurant has been a quintessential American example of entrepreneurship for well over a century, particularly for enterprising immigrant families coming to live the American dream.

But starting a restaurant from scratch takes an almost unimaginable amount of hard work and perseverance, not to mention a considerable amount of finance. Unfortunately, a lack of capital is the top reason why new restaurants fail.
If you're looking to build a successful restaurant, you have to learn where to find adequate financial backing for your American dream. It's crucial to know who you can trust to provide you with new restaurant business loans on good terms when you are in need of help and support.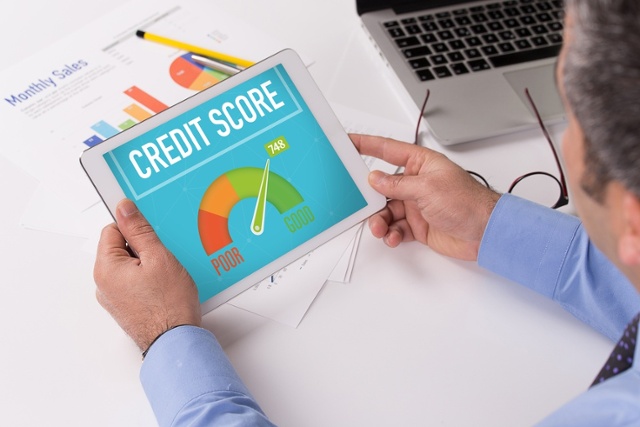 Alternative Funding vs. Traditional Bank Loans
If you're searching for a restaurant business loan, you should be aware of two major kinds of small business finance. First, let's look at traditional bank loans:
You need to be in business for at least 2 years

Big league collateral is always required

Lengthy and involved loan application paperwork

Business and Personal credit scores need to be perfect

Loan approval process will typically take months

Approval rates for small business loans are quite low
Many small restaurant owners will be frustrated with the process and the results of seeking traditional bank loans due to these restrictive factors. The features of alternative financing are much more generous:
You need to be in business for at least 3 months

No collateral is required

Simple and straightforward one page loan application

Business and Personal credit scores can be suboptimal

Loan approval process will typically take only 24-48 hours or so

Approval rates for loans are very high
If you have excellent credit, valuable collateral, and have weeks or months to wait for an approval, banks tend to offer the cheapest loans available. But in most circumstances, restaurant owners need the flexibility to grow and strengthen their business with a quick infusion of capital. Fast and easy access to restaurant business loans can mean the difference between failure and success for a new restaurant, so sometimes you can't wait for a bank to approve your application.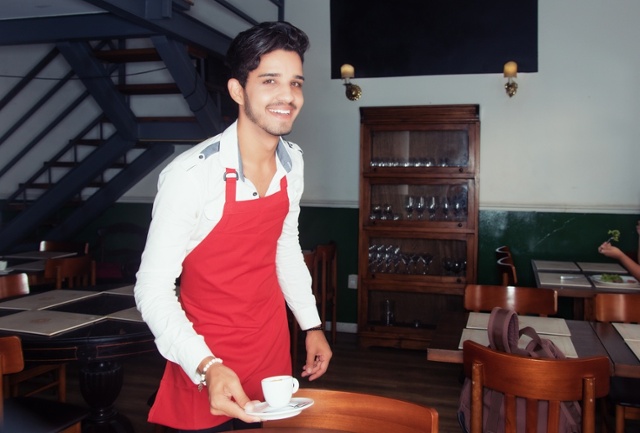 Types of Restaurant Business Loans
Now that you understand the different between traditional bank loans and alternative financing, you should consider the different types of financing specifically available to restaurant owners. Here are three basic types of restaurant business loans:
Equipment Loans

: As a restaurant owner, you know that the cost of even

used restaurant equipment

can be a serious expense. In many circumstances, it can be difficult or even impossible to pay for needed equipment for your restaurant out-of-pocket. Luckily, you can finance up to 100% of the cost of purchasing equipment for your restaurant with an equipment loan. The equipment itself often serves as collateral for this type of loan, making it especially easy to acquire financing on good terms without any worries.

Inventory financing

: A 2015 Restaurant Industry Forecast states that one of the most frequent challenges for restaurants is covering food costs. Inventory financing can act a a line of credit to ensure you can buy any needed inventory to keep your customers happy and fed.

Working Capital Loans

–

Working capital loans

allow you the most flexibility to cover any necessary expenses to keep your restaurant running smoothly. This type of loan is often the best option for new restaurant owners who need financing quickly. Mulligan Funding specializes in working capital loans for restaurant entrepreneurs.
Things to Avoid
So far, you've read about what to look for when it comes to restaurant business loans. It's also worth informing yourself about what you should avoid as you explore your financing options.
Don't Borrow More Than You Need

: New restaurant owners are always better off if they only borrow what they need for their current or near term financial needs. This has the advantage of minimizing repayment obligations and maximizing long term financial stability.

Beware of Early Repayment Penalties

: Banks and many alternative financing firms impose sizable fees on restaurant owners who repay loans early. Early repayment can cut into lenders' profits, and so they create these fees to avoid losing any money. However, many lending partners never penalize clients for opting to repay their loan early to save on interest costs. Repaying your loan early may be in your best interest, so don't partner with a lending provider that would penalize you for doing so.

Don't Deal With A Middleman

: When researching restaurant business loans, remember that some individuals who present themselves as lenders are actually brokers who charge hefty up-front fees. In return for these fees, they promise to take care of the loan application, and to use their contacts to find you a lender. But the whole point of alternative financing is to make the process fast, easy, and simple. Save yourself money by avoiding the use of a broker or any other middleman.
Securing a restaurant business loan may be an essential step in assuring the success of your restaurant. There are a lot of questions to answer when it comes to thinking about where to finance, but hopefully with this guide, you'll have a better idea of what to do. Whether you seek out traditional loans or alternative finance from a funding provider like Mulligan Funding, what's essential is that you keep the doors open and the ovens running. How you do it is up to you.
Call Mulligan Funding at 855-326-3564 to discuss your financing options today!
The information shared is intended to be used for informational purposes only and you should independently research and verify.
Note: Prior to January 23, 2020, Mulligan Funding operated solely as a direct lender, originating all of its own loans and Merchant Cash Advance contracts. From that date onwards, the majority of funding offered by Mulligan Funding will be by Loans originated by FinWise Bank, a Utah-chartered Bank, pursuant to a Loan Program conducted jointly by Mulligan Funding and FinWise Bank.