A Personalized Approach
Building a solid relationship with a business financing partner who's there to support your business needs and growth objectives can be invaluable for entrepreneurs. You deserve an assigned point of contact who develops a quick understanding of your business while helping you throughout the lending process and getting a business loan. How can a traditional bank financing product give you the personalized approach that you need? The answer is, it may not be able to. Since banks have higher lending standards, many business loan applications are rejected. Choose a lender and loan product for women that take your unique situation, goals, and background into consideration. It not only increases the likelihood of getting approved, but it also puts you in a financial position that will accelerate your business growth and amplify resources.
A Quick Funding Process
The application and funding process for entrepreneurs can vary dramatically between loan sources. You may want to explore business resources before applying for business loans for women. For instance, a bank loan could take several months to finalize, requiring prohibitive amounts of documentation and an extended approval process. The same kind of loan from an alternative lender can be funded within 24-48 hours. There's much less paperwork and documentation required (especially with online lenders). This is especially crucial when you're seeking fast business funding for short-term opportunities or unexpected emergencies. The perfect opportunity could be long gone by the time you go through the Small Business Administration (SBA) or bank process. Women should keep their credit score healthy, prioritize the ability to access capital quickly when establishing a new funding relationship because you never know when an unexpected expense will come up that requires immediate attention.
TAKE A LOOK
The Ease and Simplicity
of Our Process
01.
Simple Online
Application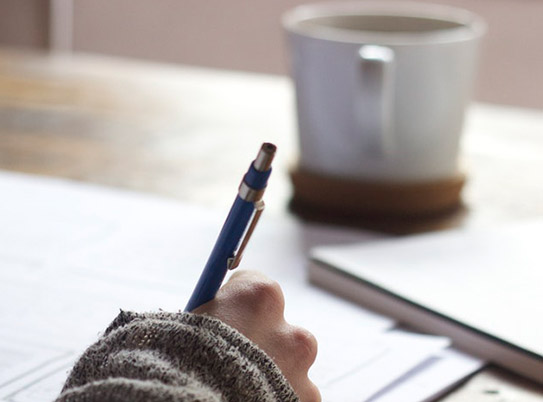 02.
Approval as Soon as
a Few Hours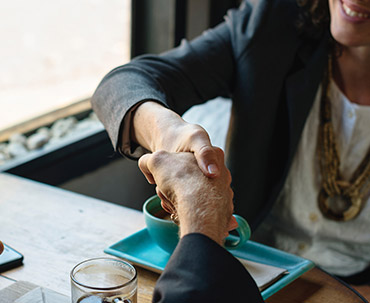 Ease & Power
03.
Funding as Soon as
the Business Day After Approval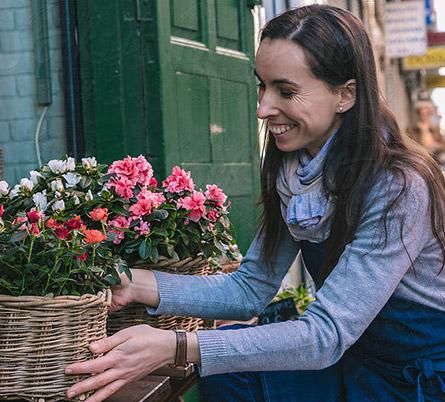 L
e
t
M
u
l
l
i
g
a
n
F
u
n
d
Y
o
u
r
G
o
a
l
s
Flexible Guidelines
A lack of established credit can be an obstacle if a woman is relatively new to the business world. And for SBA or NAWBO loans, there are often far more applicants than available funding. So, it can be difficult to secure funding for your business project. Less than perfect credit can be a major roadblock with traditional banks. Alternative lenders are much more lenient in their qualification criteria for business loans. A previous bankruptcy or bad business credit can prevent a bank approval. With most alternative lenders, a closed bankruptcy is not a problem. Banks may also Restrict the use of your loan proceeds. Women must apply for a loan for a specific purpose, and they may not have the freedom to change how funds will be used once the loan is received. An alternative lender allows an unrestricted use of funds for women, so you can use the money however you deem best. This is especially advantageous if your needs change after receiving the loan.
Working Capital Loans for Women
Working capital loans help business owners get the cash they need for day-to-day operation costs, such as payroll, rent, vendor payments, tax bills, and more. This small business loan option is also perfect for any business primed for growth. Women can use term loans to upgrade facilities, expand employee training programs, and repair or replace equipment. It's quite common for small businesses to need additional working capital at some point in their business growth, especially factoring in seasonality and unforeseen expenses that can arise. In recent years, 48 percent of businesses in North America experienced a reduction in working capital levels. This top small business loan for women provides a quick and flexible way to invest in your business' growth.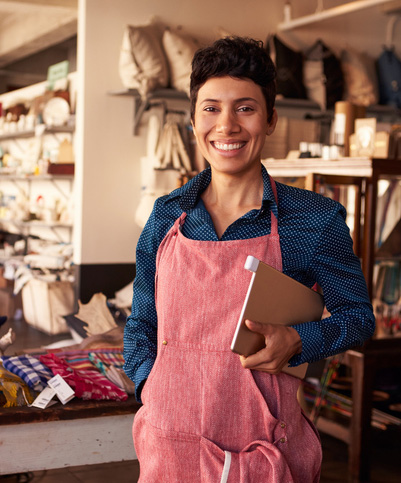 Choosing
The Right Lender
Mulligan Funding offers women every aspect that they should look for in a partner. We're a family-owned lender that takes great satisfaction in helping business owners grow their business. We offer a highly personalized approach for women entrepreneurs, a quick application and business funding process, flexible guidelines, working capital loans and business lines of credit. With Mulligan Funding as your partner, you can expect:
A simple, one-page application
Approval and funding within 24-48 hours
High approval rates
Flexible guidelines
A one-on-one relationship with one of our funding experts to help you through the entire lending process.
We take the time to understand your business needs and concerns so we can tailor a loan for your specific situation. And we're highly committed to helping female business owners reach their financial goals. Call Mulligan Funding at 855-326-3564 to discuss your financing options today and get more information.
Contact Us
If you'd like us to call you,
just complete this short form
Click here to enter the form title
Additional
Questions?
Call us now!
For more information, contact one of our friendly and knowledgeable financing experts today. Give us a call today at:
855-326-3564